My little Pony meets Guardians of the Galaxy. Because friendship is magic EVERYWHERE!
Ich hab den Film am Montag im Kino gesehen und das war mein einziger Gedanke dazu :)
Und – Hut ab!- ich hätte nicht gedacht, dass er mich so unterhalten würde!
Da ich solche Fanart-Design in Deutschland nicht verkaufen darf, hab ich einen neuen internationalen Shop eröffnet:
Schlogger@Redbubble
Bis jetzt ist noch nicht so viel drin :D Aber ich werde den Shop nach und nach füllen!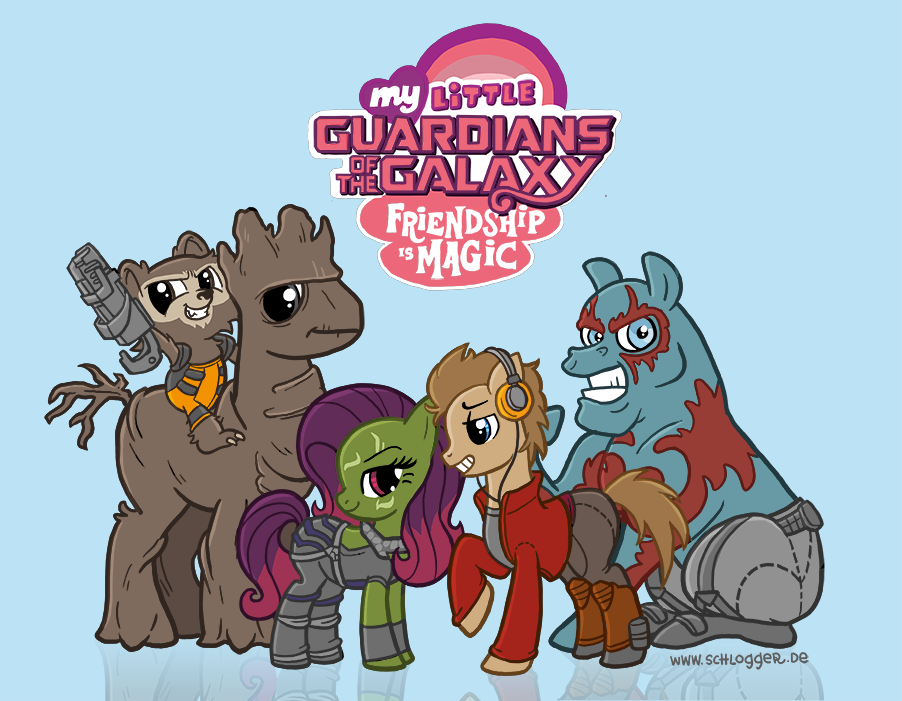 [flattr url="https://schlogger.de/my-little-guardians-of-the-galaxy" user="theschlogger"]